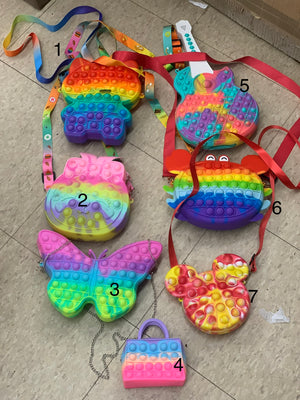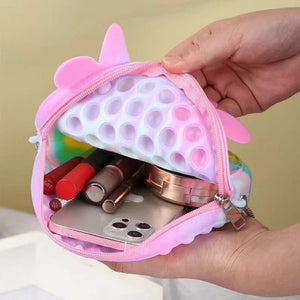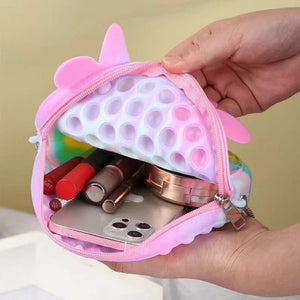 Children Pop Socket Crossbody Bags
If your child has been diagnosed with ADHD, has trouble focusing, or is always fidgeting, a Pop It toy may be a great option for them. These toys can help children with ADHD stay calm and focused in school or on long car rides.  With so many benefits, it's no wonder these toys are becoming more and more popular!
We offer a variety of colors and styles to choose from. Whether you're looking for a toy to help your child focus or simply something fun to fidget with, we have what you're looking for.

 
The Guitar actually plays music. Requires 2 AAA batteries. 

he Newest Level of pop it, it's not just a pop it toy, Zipper Silicone Soft Crossbody Purse for Women and Girls.
★ Play it with much popping fun or hang it on your shoulder and take it anywhere
★ Classic rainbow or Macaron color and various lovely patterns
★ Safe silicone material with great durability 
★ Easy to be cleaned and the pop it fidget toy is dishwasher safe
★ Great gift as a bag, also good for stress relief, make your friends or kids happy even exciting!

Great Gift: This is a great gift for kids on Easter, Christmas, Thanksgiving and birthday. It will definitely bring them a very big surprise!